Queenstown is a mecca for adventure, adrenaline and incredible scenery. This is a wonderful place to travel to because it has so many things to experience - including absolutely fantastic food and wine. Here's three of our absolutely favourite things to eat when in Queenstown...
#1 Wakanui Steak at Jervois Steak House
JSH is the place for meat lovers to go, and given the huge cost in fine meats in Asia, why wouldn't you enjoy a beautiful steak when travelling to New Zealand.
The menu at JSH is full of fine quality cuts, and luckily there are knowledgeable staff to help you navigate through it. Our favourite is the Wakanui steak, and people from Singapore may be familiar similar fine cuts at the Wakanui Restaurant. The interior design at JSH is fantastic and a great place for large groups.
Perfect Steak at the elegant Jervois Steak House
For more information, see jervoisqueenstown.co.nz
Open for Lunch Wednesday, Thursday & Friday Midday till 3pm and for Dinner 5:30pm till late.
#2 Her Majesty's Pizza at The Cow
The Cow is an institution in Queenstown, opened four decades ago by our family friend, David Williams. This is a must-do dinner in Queenstown; be prepared for waiting times, but wines by the roaring fire are part of the history and romance of this famous Queenstown restaurant.
Her Majesty's Pizza is the staple on the mainly unchanged menu, but you can order half:half pizzas if you'd prefer. Go early, as there is no bookings available at The Cow.
The best pizzas in Queenstown at The Cow
See the menu and more at thecowrestaurant.co.nz
Open Daily from midday to midnight.
#3 Spanish Style White-bait at Botswana Butchery
Botswana Butchery is one of the Good Group's most well successful restaurants. It is extremely popular, so forward booking is advised. They have a menu that will suit all ages and tastes with an excellent grill section.
My favourite starter is the Spanish style whitebait. Delicious New Zealand whitebait are nothing like their European counterpart - tiny and delicate in flavour, they take on another dimension in the chilli, garlic and olive oil.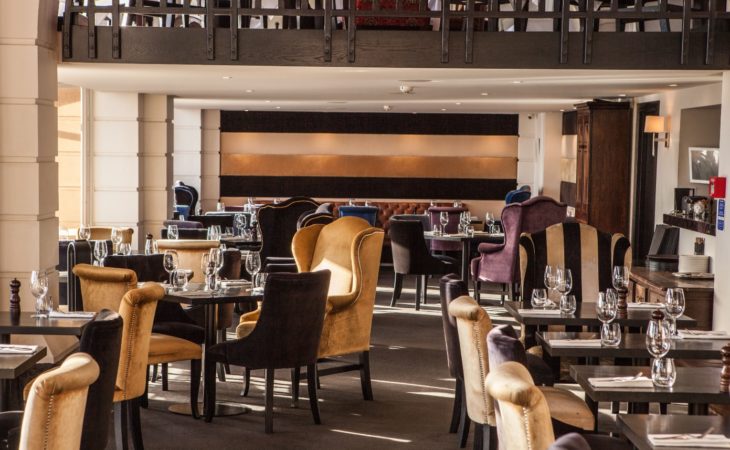 Perfectly cooked, garlicky, chilli-spiked New Zealand whitebait
Visit botswanabutchery.co.nz
Open midday until 11pm.