One of New Zealand's finest - and most picturesque - wineries welcomes you to stay a while longer, with high-end lodge accommodation, and now, boutique cottages amongst the vines...
The property sits beneath the dramatic Te Mata Peak (after which Craggy Range wines get their name) and overlooks the beautiful Tukituki river. Such is the beauty here, you'll feel a little like you've jumped into a landscape painting. The celebrated cellar door is just a stroll away. And your accommodation? Well, it's every bit the sophisticated standard we've come to expect from Craggy Range wine.
As the lodge sits high above the lush valley, all four suites enjoy fabulous river views. King bedrooms, they also each boast a generous open-plan living space, chef's kitchen (complete with everything you need to make continental and cooked breakfasts) and luxurious ensuite. The formal living area, with its beautiful big open fire, is positioned for the best views of that towering mountain range. The perfect spot to sit with a glass of Craggy Range's finest in your hand. Of course, if the sun is shining, you might prefer your wine sitting pool-side, or in the beautifully-manicured courtyard garden.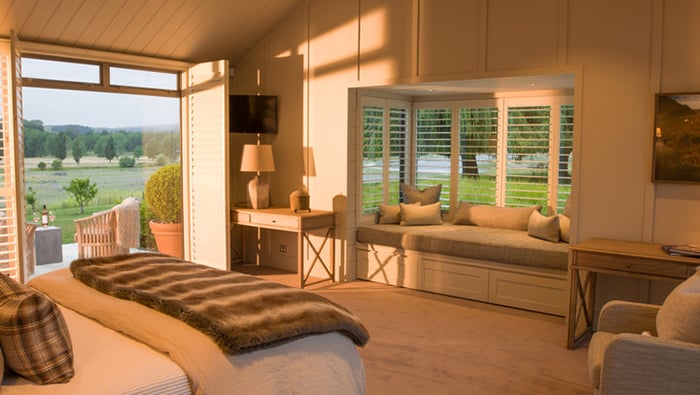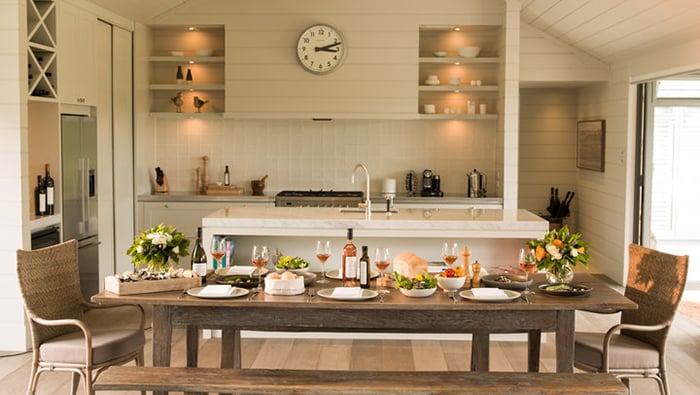 Your stay here includes a tour of the vineyard and property, and wine tasting in the comfort of the lodge. You'll receive a complimentary bottle of wine from the vineyard's Prestige Collection. If you're a wine connoisseur or would just like to learn more about the award-winning varietals - a sommelier service is also on offer. Just ask our team to arrange this for you.
Real foodies will adore the fabulous Food & Wine experience on offer here - it's a sensational way to spend an afternoon and evening. You'll stroll through the kitchen garden with Head Chef Casey McDonald, and hand pick your favourite seasonal produce, to be paired with the finest Hawke's Bay meat and fish. Back at the lodge kitchen, your Chef will then design a special evening menu, just for you. As the team cooks, you'll enjoy a private wine tasting (which includes rare wines not found elsewhere) with Michael Bancks, New Zealand's leading sommelier. As the sun dips low over the valley, enjoy your bespoke 3-course meal in the formal dining room, or in the courtyard, fireside, under the view of Te Mata Peak. This package also includes a 3-course menu the following day at Craggy Range's Restaurant, Terrôir, nestled amongst the vines and within easy walking distance from the lodge.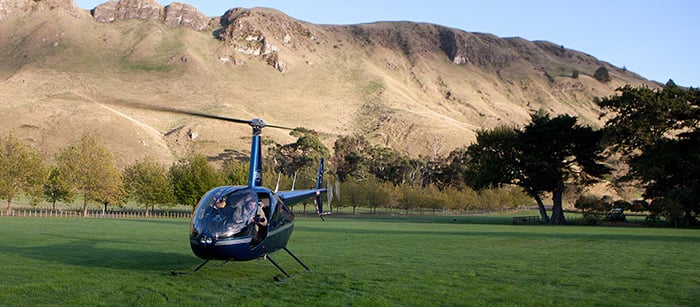 A second VIP experience sees you enjoying a 3-course wine matched lunch or dinner in Terrôir, followed by a night in the lodge retreat. The next day, you'll be whisked away by private helicopter and taken on a stunning aerial tour of Hawke's Bay. The gorgeous Tukituki valley you've been staying in is even more wonderful from the air, and you'll also fly out to the sparkling coastline, to see Cape Kidnappers and the Craggy Range Kidnappers Vineyard. You'll then fly over the Gimblett Gravels Vineyard, to land amongst the vibes. Waiting for you there is Craggy Range's Chief Winemaker Matt Stafford, ready to take you through the vineyard, showing you all the unique land parcels. You'll learn how the soils impart their own imprint on the wine, and then enjoy a tasting and/or blending session, taking away a bottle of your own unique blend.
The Vineyard Cottages are a new boutique accommodation offering here at Craggy Range. Each cottage has either 1 or 2 bedrooms, a well-appointed kitchen and living area, and its own private terrace overlooking the vineyard. Breakfast provisions of freshly baked bread, granola, Origin Earth yoghurt and fruit preserves are provided for a fab start to the day, and, as with lodge guests, your stay includes a complimentary wine tasting.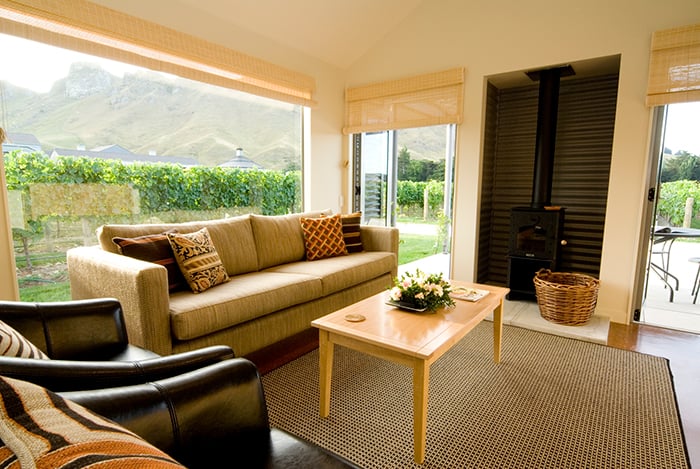 Of course, there's plenty more to do here in the Hawke's Bay (and even in this idyllic pocket of the region) than wining and dining. World-class golf at the legendary Cape Kidnappers course, fly fishing on the Tukituki river, gourmet food tours, art gallery trails... and that's just for starters! To find out more about what the Hawke's Bay has to offer, contact our locally-based team. We can tailor-make a New Zealand itinerary matched to your style and interests - it's what we do best.