Discover the most immersive and inspiring Maori cultural experiences to commemorate our national day of Aotearoa, New Zealand - Waitangi Day. Encounter sacred ceremonies, rituals and food while being treated to the traditional Maori way of life against a backdrop of New Zealand's most stunning native landscapes.
Photo by Tamaki Maori Village
About Waitangi Day
Waitangi Day is a national holiday, held on the 6 February in Aotearoa New Zealand to commemorate the signing of New Zealand's founding document, the Treaty of Waitangi signed in 1840. Each year, it is remembered as is symbolises a promise both the Maori people of NZ and the European settlers made to each other. A promise which is still being upheld today.
Discover the True Maori Experiences of Aotearoa
From enlivening cultural (kapa haka) performances to interactive activities like flax weaving and feasting on traditionally prepared Hangi, New Zealand has rich cultural experiences on offer for the young and old, adventurer and leisure-seekers alike. In Maori 'Haere Mai' means Welcome! Enter. Let New Zealand's Tangata Whenua (Indigenous people) host you as 'Manuhiri' (guests) to navigate New Zealand's beautiful backyard and abundant cultural offerings. Here is a selection of New Zealand's most authentic Maori cultural enrichment experiences for an unforgettable getaway....
Wai- O - Tapu geothermal Springs
Haeri Mai, Welcome to Rotorua
Rotorua is a hotbed of activity both figuratively and literally, famed for its Maori culture experiences and geothermal activity such as bubbling mud pools. Your encounter with Māori culture begins on the shores of beautiful Lake Rotoiti in the heart of the North Island. This is a part of the country rich in cultural and tribal elements that are still practised to this day. Be welcomed on to a Marae (Maori meeting house), enjoy a traditional Powhiri / Whakatau greeting, savour the opportunity to help lay the Hangi in the ground. (A traditional way of eating where kai (food) is cooked in a ground oven over hot stones). Learn tradition Maori life tasks like flax weaving, carving and arts and crafts are common traditional past times. Song and dance are a big part of what it means to be Māori; enjoy an interactive cultural performance where you'll get an up-close-and-personal experience of the world-famous Haka! After a full day of immersing yourself in culture, relax in some geothermal hot pools and luxuriate in a natural mud bath, known for it's healing properties.
Stay: Rotorua's Native Sanctuaries
With dramatic landscapes and earthy luxury stay with Treetops Lodge & Estate which has hosted dignitaries throughout the years.
The Rotator home, surrounded by NZ Native Bush at Huka Lodge, Taupo. One of NZ's most famous luxury resorts.
Kai Waho - Maori Cuisine
For fine dining with a native bush twist. 'Kai Waho' means outdoor cuisine and when combined with the native surroundings, it is the complete 'Maori Outdoor Experience'. Kai Waho opportunity to learn about the indigenous New Zealand Maori; their history, how they kept their culture and traditions alive for centuries how they gathered, stored and cooked food and the importance food plays as part of their tribal wellness.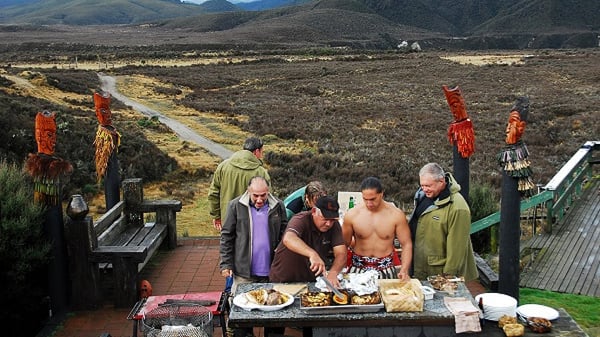 Image by Kai Waho - Unique Maori Cuisine, Cultural & Wilderness Experience
Tom Loughlin – tangata whenua (person of the land) is not only passionate about his culture but is also a professional chef and expert hunter/gatherer. Tom uses traditional Maori gathering techniques and cooking methods to create a magnificent hangi feast, while sharing his knowledge and stories. Tom is Dean's cousin, he does a really polished cultural experience and works with luxury lodges Huka and Poronui to accommodate their high end clients.
Kaimoana - Wildlife Estuary tour (Hawke's Bay)
Journey with us through the wildlife protected Ahuriri Estuary, the biologically diverse gem of Napier, once a highly prized lagoon valued for its seafood, bird life, and natures biodiversity. Share in the discovery of our creation story and the gods and guardians of our natural world. Observe and participate in the traditional food gathering practices once used by their ancestors and still successfully practiced today. Feast on your catch where it's cooked and served with fresh Māori seafood and traditional culinary delights. This gastronomic experience will enlighten you in how the Māori culture gained a superior physique. Enjoy in our legendary stories and local history of this region.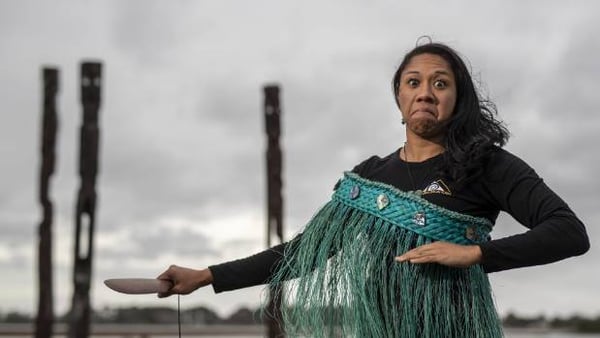 Photo credit: Napier Maori Tours
Stay: The Farm at Cape Kidnappers
The Farm at Cape Kidnappers sits atop rolling hills and rugged cliffs that give way to vast sea views and an ever-present horizon.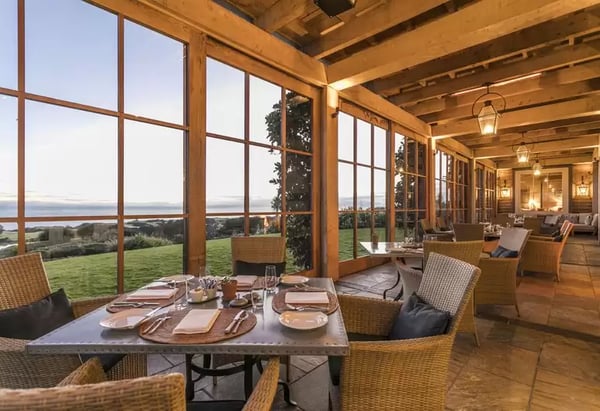 See more of these photos by Robertson Lodges
Learn: Taonga - Historical Treasure at Te Papa, Wellington
Photo sourced by Te Papa.
Situated on Wellington's waterfront offering breathtaking views, New Zealand's national Museum 'Te Papa' offers a bespoke cultural tour. The curator-led Taonga Te Papa private tour will give you an in-depth journey to discover Te Papa's taonga (treasures) and hear their stories for insights into Māori culture, a truly fascinating experience, that is also profoundly moving. You may want to linger to visit the Gallipoli exhibition or the brand new Toi Art area.
If you have children in tow, Te Papa also offers a free downloadable activity book to help kids understand the significance of Waitangi Day. Learn through maps, flags, word puzzles, drawing, and colouring in. Perfect for primary-aged children. Find out more here:
Experience: Kaikoura
Maori Immersion tour with local Iwi (Kaikoura) – Stay at Marlborough Lodge or Hapuku Lodge in the Olive House.
Photo by newzealand.com
A coastal beauty situated in the South Island and renowned as New Zealand's best whale watching spot, Kaikōura is rich in natural and cultural wonders. Go on a private and personal Maori cultural experience while in Kaikōura and meet the local sub-tribe Ngāti Kurī. Travel to Ngā Niho Pā and learn about this protected site and customs of the area. Your guide will also share with you intergenerational legends that will bring the stunning landscape alive. You will see the recent workings of Rūaumoko, God of Earthquakes and join in activities including weaving with harakeke, the native flax.
After a short stop for light refreshments, travel to a remote stand of forest to discover medicinal properties of plants and trees and how the forest was a food source. The tracks are flat, and the walking pace is leisurely; as you listen, touch and smell your way through these remarkable surroundings, where trees have stood for more than five hundred years. By the end of your tour, you will realize that you have acquired rare insights into the Māori culture and their view of the natural world and spiritual values.
Learn about native plants with medicinal properties - such as the KawaKawa, well known for healing and cleansing, taken as a balm or popular as a spicy tea.
Stay: Marlborough Lodge or Hapuku Lodge
Both natural beauties in their own right, the hardest part of finishing your trip will be choosing amongst these beautiful luxury lodges.
Marlborough Lodge - NZ Tourism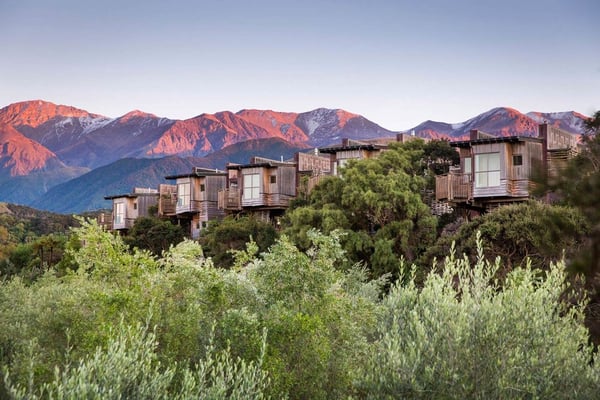 Luxury Accommodation New Zealand South Island Hapuku Lodge Tree Houses Kaikoura
Enjoy a local feast of 'Koura'- crayfish! 'Kaikoura' can be translated in maori as Kai (food) koura (Crayfish).
Finish your journey by relaxing amongst the hills in a warm spa or pool. Luxury Accommodation New Zealand South Island Hapuku Lodge