Visiting Auckland and love to shop and dine? Be sure to visit Ponsonby. The Ponsonby 'strip' and her laneways are home to the hippest design stores, world-class fashion houses and some of New Zealand's very best eateries.
Little & Friday
Start your day with breakfast at Little & Friday Ponsonby. (Take a short stroll here from Ponsonby Road, through narrow streets lined with architectural treasures - 20th Century Victorian villas, impressively restored as modern homes.)
This cafe has a cult following here in New Zealand, and has grown from one small bakery to four locations around the city. Expect a cabinet full with some of the best modern 'home baking' you've ever enjoyed, served with seriously good coffee. As a little teaser, how do these dishes sound: crumpets with mascarpone, honeycomb and hazelnut; cardamon and coconut vanilla porridge with poached pear; or smashed avocado with lime, coriander and goats cheese on a toasted rye & ale bread. I'm suddenly feeling very hungry... At the least, you have to treat yourself to one of their signature filled donuts - people drive right across the city for them!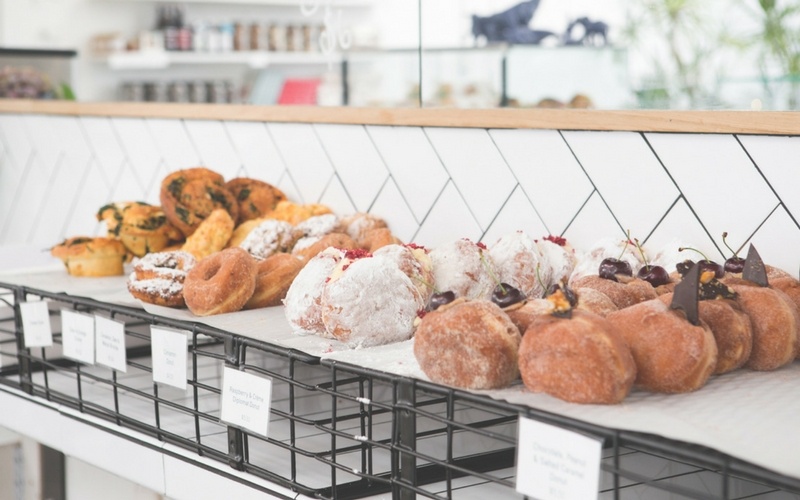 Buy a cookbook or a goodie jar, to bring some of that Little & Friday magic back home.
Image via The Urban List and Gratia
The Shelter
The Shelter is an award-winning concept space; a one-stop luxury shopping and dining destination, housing fashion, jewellery, homeware and a modern cafe under one beautifully-designed roof.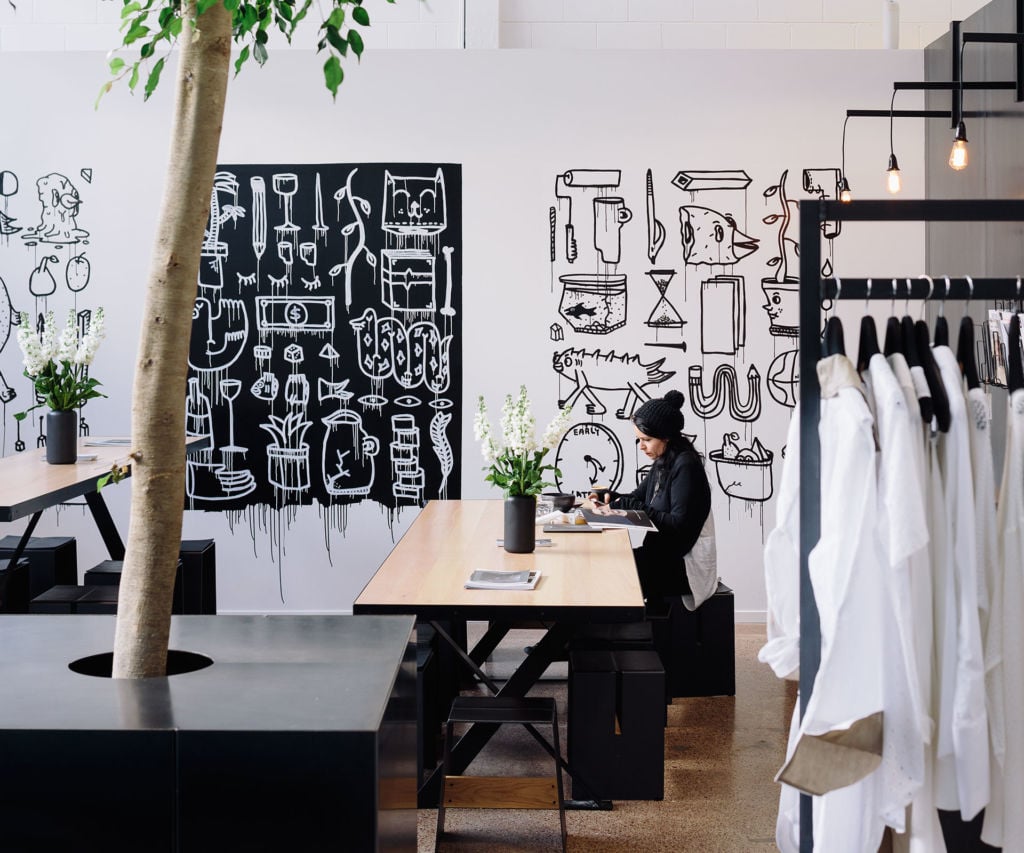 Images via New Zealand's Home Magazine / Homes to Love
The Shelter boasts some big names in international fashion, along with exciting up-and-comers from New Zealand.
In the homeware store-within-a-store, designer bathroom and kitchen pieces sit alongside luxury bedroom textiles. New Zealand does homeware design very well indeed, and some of the brands on offer here are not available anywhere else in the world.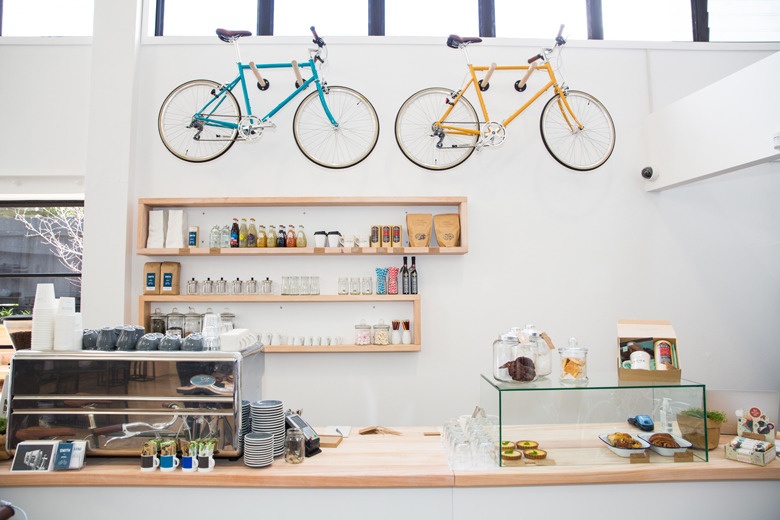 Imagery from New Zealand lifestyle blog, Made from Scratch
Karen Walker
No holiday to New Zealand is complete without a visit to one of the country's most famous international fashion names, Karen Walker. Karen Walker has a flagship store in Ponsonby, where you can view the entire current collection, alongside the designer's latest range of eyewear, jewellery and fragrance.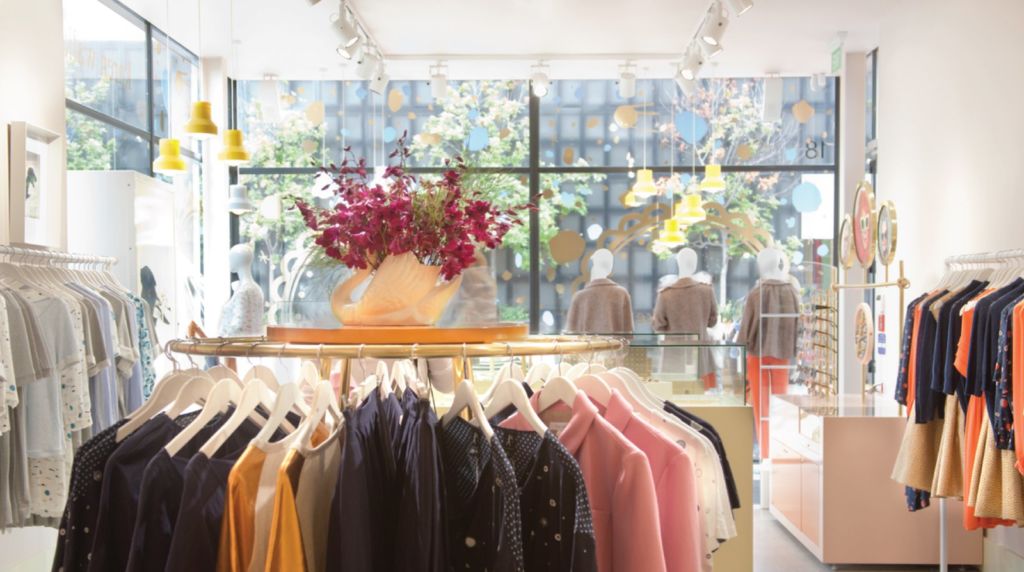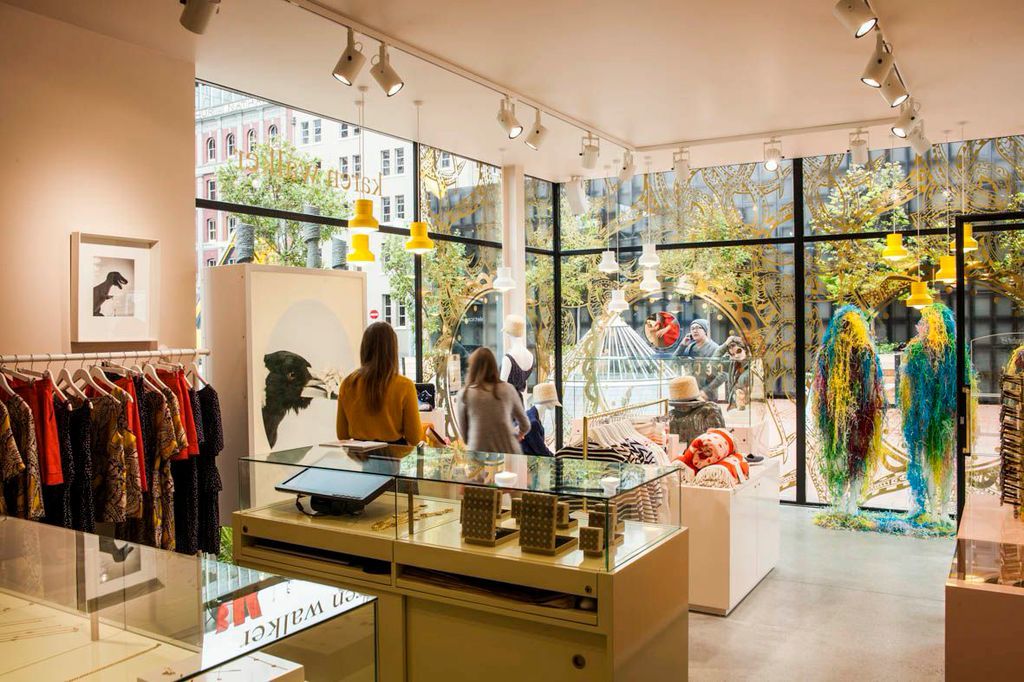 Lonely Lingerie Flagship
Just a few steps from Karen Walker, you'll find one of the most exquisite retail spaces in Auckland, the flagship store for Lonely Lingerie. (Lonely is a New Zealand brand, but available internationally through Selfridges, David Jones and others.)
With its' minimalist yet feminine aesthetic (warm timber herringbone floors, luxury ceiling-to-floor curtains in blush pink, marble detailing and brass accents), this is the perfect place to spoil yourself.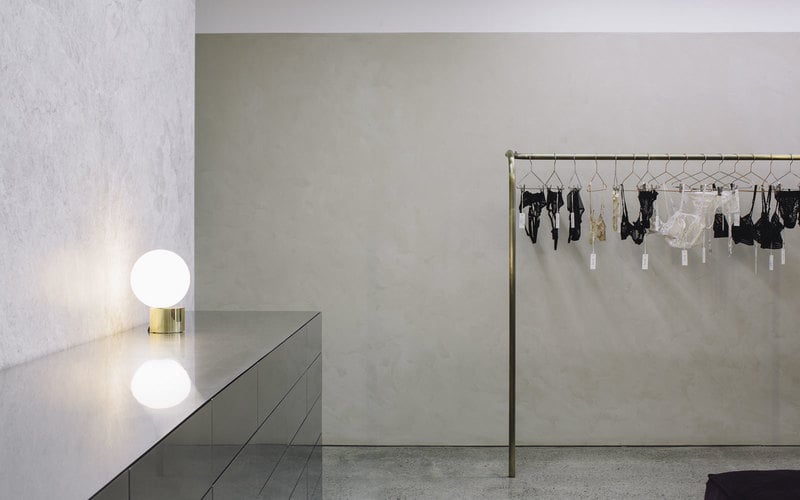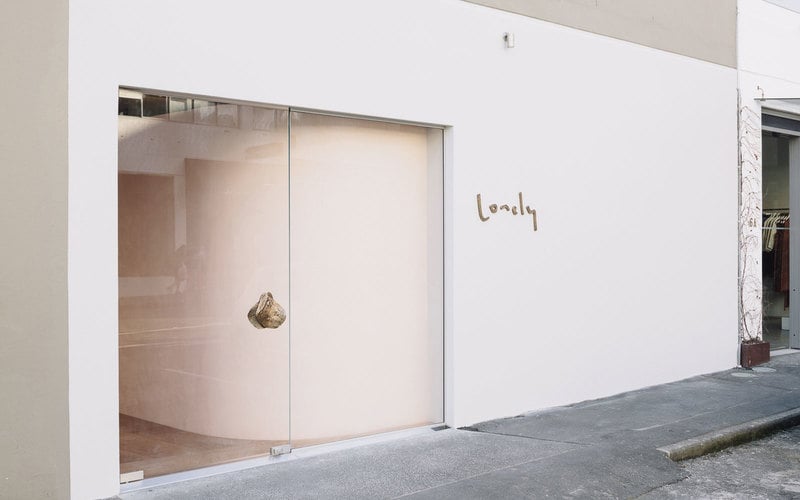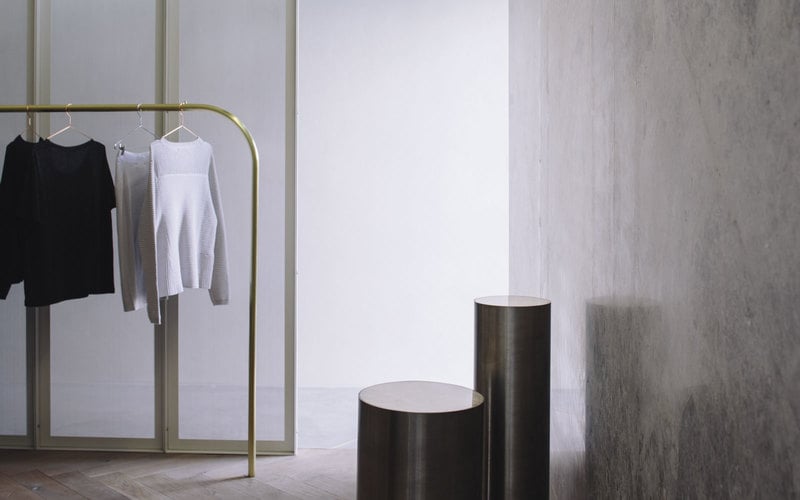 Images:Lonely Lingerie
Design Denmark
Ponsonby has a superb variety of design stores! If you have a love of contemporary interior design, furniture, homeware and objet d'art, ask us to create for you a special 'design tour', taking in Ponsonby's top shops and showrooms. One of these is Design Denmark, home to some of the world's leading design brands, including Normann Copenhagen, Tom Rossau and Louis Poulsen.
You might not be able to take furniture back to Singapore in your suitcase, but you're sure to find a smaller statement piece amongst their cool, contemporary collection!
The best of international design, right here in New Zealand - Normann Copenhagen
Street Food Collective
Auckland has a thriving street food scene that could rival that of San Francisco or Melbourne. Down an alleyway off Ponsonby Road, you'll find Auckland's only permanent food truck space - The Street Food Collective. The space plays host to different street food vendors everyday for breakfast, lunch and dinner. This is modern street food at its finest - many of the owners are chefs, and there's a real emphasis here on from-scratch, free-range, organic and locally-sourced produce.
Sit at the rustic tables in the Collective's courtyard, then order a premium wine, a New Zealand craft beer or a modern cocktail from the retro caravan bar, because you'll need some 'thinking and drinking' time to decide what dish (or two) you'll sample...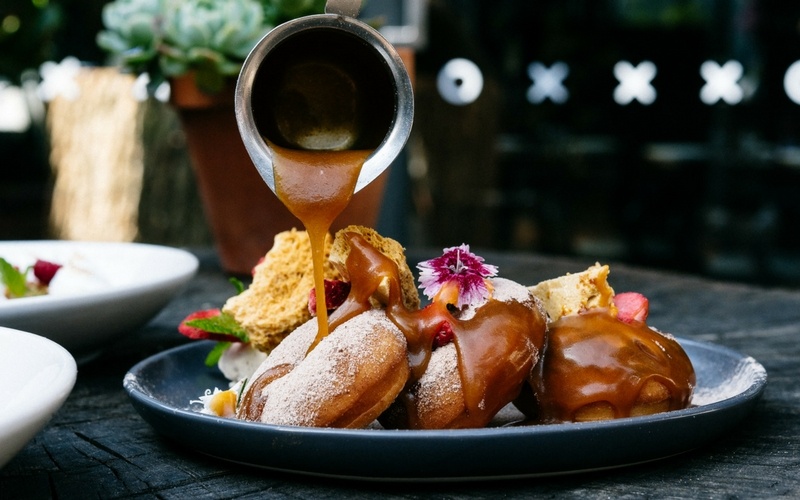 The husband & wife team behind the now-iconic Auckland food truck, The Lucky Taco Images: Tourism New Zealand
On any given day or night, you can choose from a variety of cuisines - there's seriously good Mexican, contemporary Vietnamese street food, steamed buns and dumplings as good as you'd get on the streets of Hong Kong, super-fresh sushi, gourmet burgers, and even decadent dessert-only vendors. Live Music is a regular feature on weekends.
Miss Moonshines
To double your fun, you might like to have a pre-dinner drink and entree at The Street Food Collective, then head just next door, to Miss Moonshines, for 'the main event'. This stand-out eatery brings the American South to New Zealand, with melt-in-your-mouth barbecued meats and all the authentic fixin's.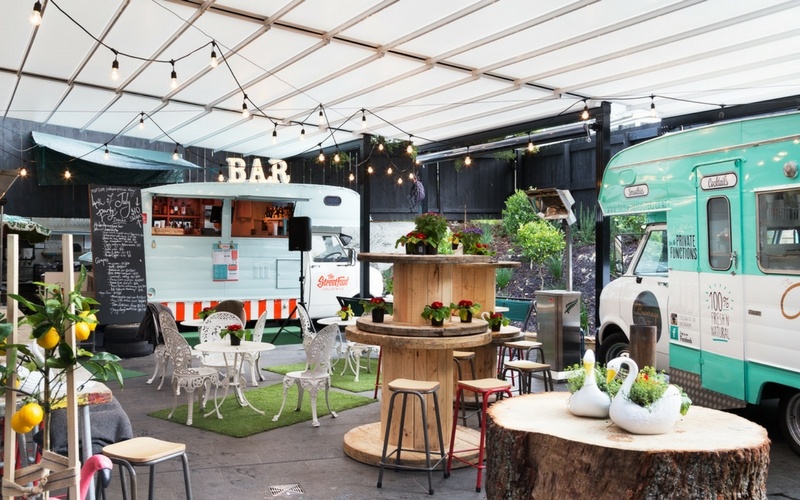 Ponsonby Central
One of Ponsonby's newest openings is the brilliant, bustling Ponsonby Central. Part dining precinct, part market, part laneway, Ponsonby Central houses fourteen exceptional cafes, bars and restaurants, alongside one of Auckland's best fresh produce markets. Shop for fresh fish, meats, breads and cheeses... or maybe just a beautiful big bunch of flowers to enjoy back at your hotel.
We love the intimate Japanese eatery Tokyo Club, all the healthy salads and flavour-packed free range chicken at Bird on a Wire, and the cocktails at Bedford Soda & Liquor, where Madonna (yes, that Madonna) was spotted, during her recent tour of New Zealand!
SPQR
SPQR is a lively bar and restaurant that's long been a favourite of Auckland's A-Listers.
Sit out on Ponsonby Road and people watch, while you share a bottle from SPQR's stellar wine list.
Clooney
When the mood and occasion calls for fine dining, you'll have plenty of choice. One of our favourite fine dining establishments in the greater Ponsonby area is Clooney. The space is a former warehouse, re-designed by leading New Zealand architects Fearon Hay into 500 square metres of luxury dining room.
Fine beaded curtains cocoon each table, offering a sense of privacy and intimacy; and beautiful blown-glass pendants, curvaceous forms and fine fabrics add to the warm, elegant atmosphere. The food is consistently outstanding (multiple notable awards and critical reviews back us up on that!) and is presided over by Executive Chef Des Harris and Head Chef Sam Clark.
Year after year, Auckland is taking out top honours as one of the world's most liveable destinations. Come and see for yourself how cool, contemporary and cosmopolitan this city really is!
Contact us - and let's start planning your luxury New Zealand holiday...