Some of the world's best luxury products in the natural skincare and beauty sphere are developed in New Zealand - here we share three of our contemporary favourites...
Sans
Sans (which as you probably know, literally means 'without' in French), is a pure, highly-active and completely chemical-free range of beauty products, designed specifically to restore the texture and appearance of your skin and hair.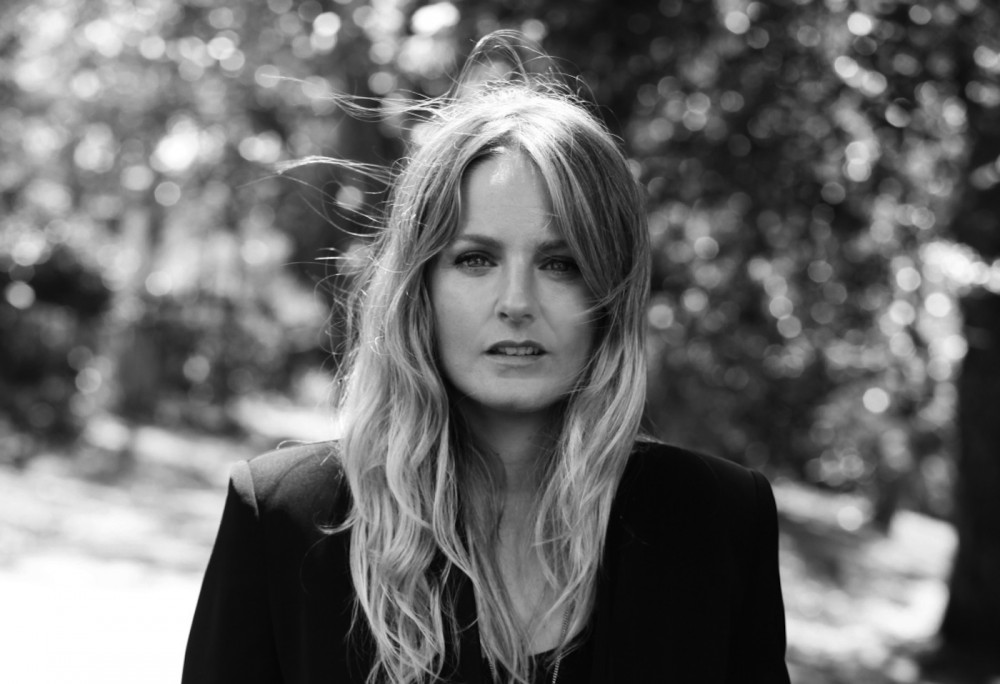 Founder of Sans[ceuticals], New Zealand businesswoman Lucy Marr
Sans was developed by Lucy Marr, mother, bona fide leader in New Zealand's hair and beauty industry (at the helm of some of Auckland's best salons) and co-founder of Auckland's The Department Store, a luxury shopping destination that showcases a curated pick of designer and lifestyle favourites.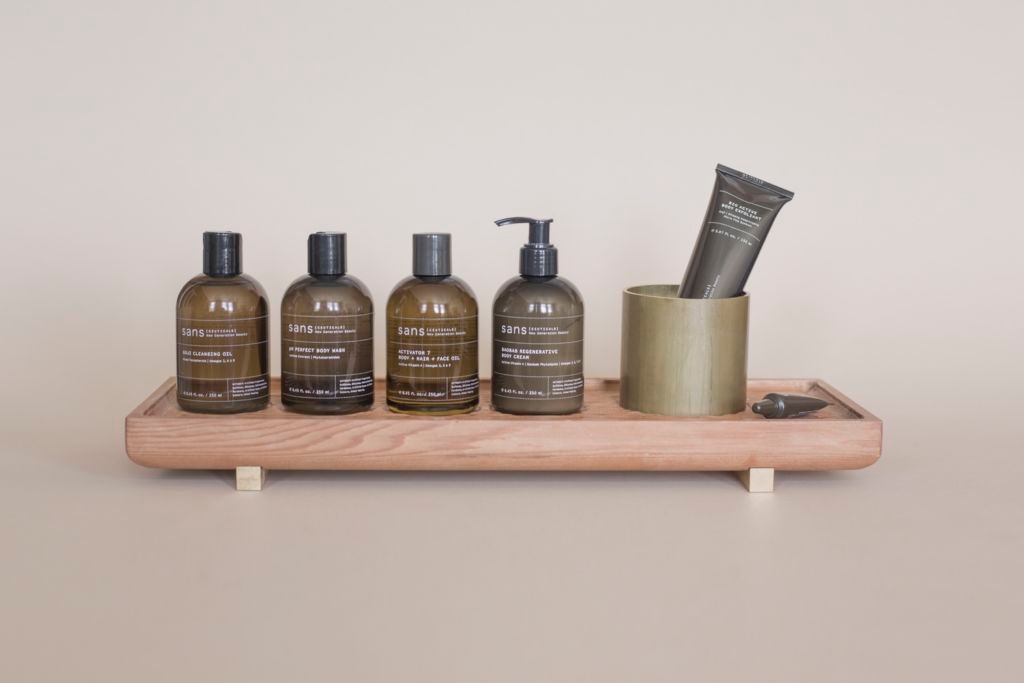 The first thing that attracts you to Sans products is the superb packaging. The understated, soft minimalism of range looks gorgeous on your bathroom vanity.
But this isn't just all style, no substance - the formulas inside each beautiful vessel or tube are potent, pure and proven to perform.
Antipodes
We share the sentiment of our name (an Antipodean being someone from New Zealand) with this inspiring brand. The Antipodes ethos is to take the anti-aging power of New Zealand nature to the world, via scientifically validated, certified organic products.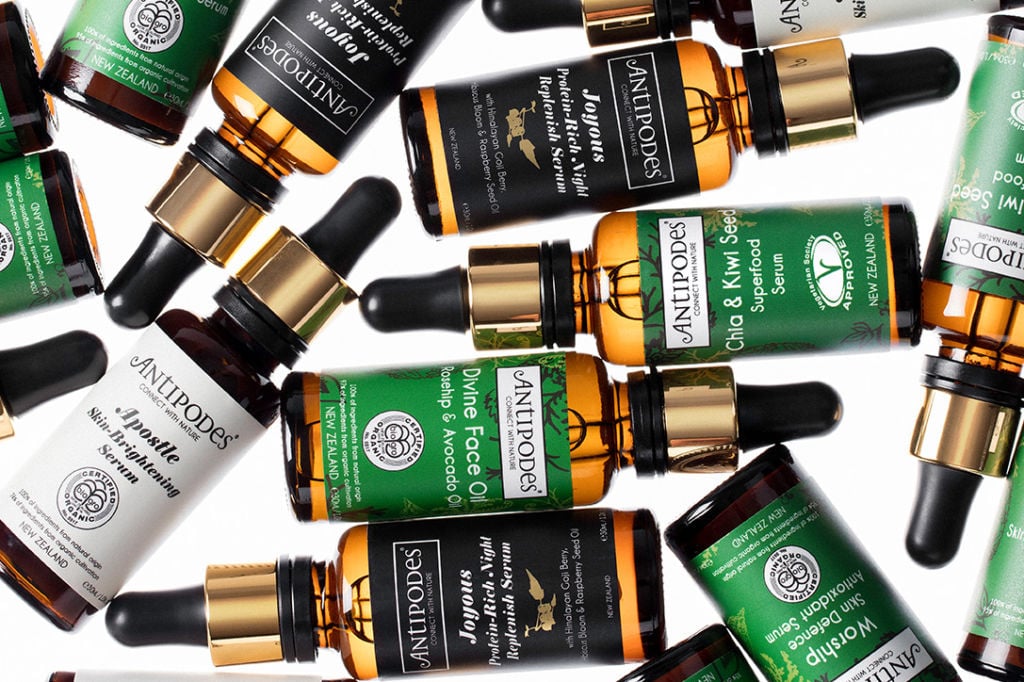 Image via Style Minimalism
Antipodes has been honoured with countless international beauty awards and is stocked in the likes of Harrods and Selfridges.
Developed by Wellington scientist Elizabeth Barbalich, Antipodes' premium products are rich with proven ingredients like ultra-hydrating avocado oil, antioxidant-packed blackcurrant, kiwifruit seed oil known for its high concentration of omegas and vitamins A and C, soothing bulgarian rose and so much more. And as you can imagine with fragrant ingredients like this, Antipodes' products smell so divine that you and your skin will want to eat them up!
To give you a little taste of the power of these products - the Antipodes Kiwi Seed Oil eye cream is scientifically shown to stimulate collagen production in skin cells by up to 82%. More youthful, firmer skin in the under-eye area? Yes please, we'll take that.
Triumph & Disaster
Anything that gets our husbands and partners looking their best and smelling good is a winner in our books. Men's beauty (they prefer to call it 'apothecary' - we'll let them have that) is a growing market internationally, and one of the front-runners in this market is the New Zealand born brand, Triumph & Disaster.
Created by international cricket legend Dion Nash, Triumph & Disaster (the name was inspired by a famous coming-of-age poem by Rudyard Kipling) products are modern and playful with bold, masculine packaging that us girls would be happy to see lined up in the shower.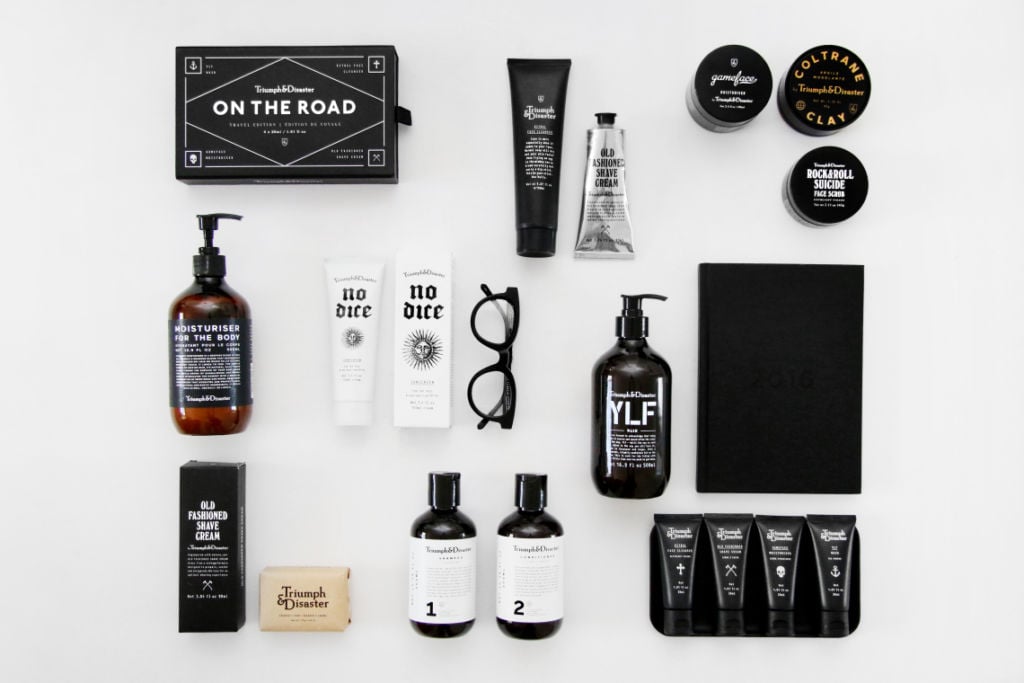 Image via men's style guru, David Grr

A Triumph & Disaster travel kit with simple, stylish packaging
At Antipodean Luxury Travel, we love to gift our clients. Let us delight you with complimentary travel-sized samples of luxury New Zealand skincare or haircare brands, like these ones, to enjoy during your holiday in New Zealand. We think you might just fall in love...