We've just landed back in Singapore from another fabulous trip to New Zealand's capital city.
As many times as we've travelled to Wellington, we still keep discovering new and impressive experiences in this very cool capital. On this trip, we were treated to three seriously excellent private tours, all of which we are now very excited to offer our clients...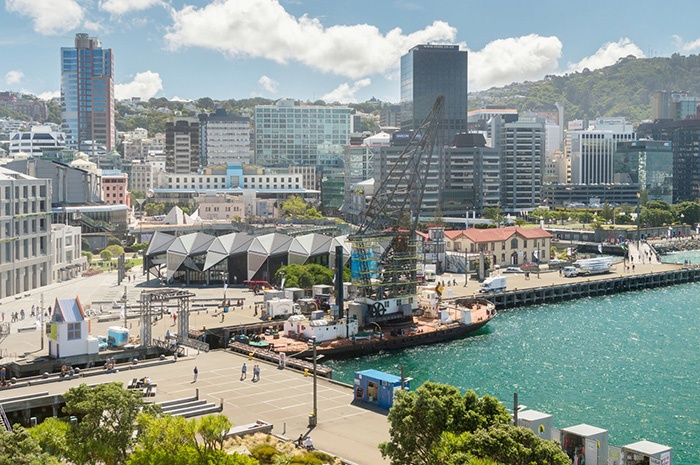 Maori Taonga Tour
Wellington is home to Te Papa Tongarewa (New Zealand's national museum), which is a must-do. We have visited Te Papa multiple times, enjoying the many exhibits.

This time, we took the Maori Highlights tour, an in-depth journey into the Maori culture. The tour weaves you through the Maori exhibition spaces at Te Papa to experience our unique history through stories and objects, and included going 'back of house' to see the most precious and prized taonga tuku iho (ancestral Māori treasures) in the national museum's collection.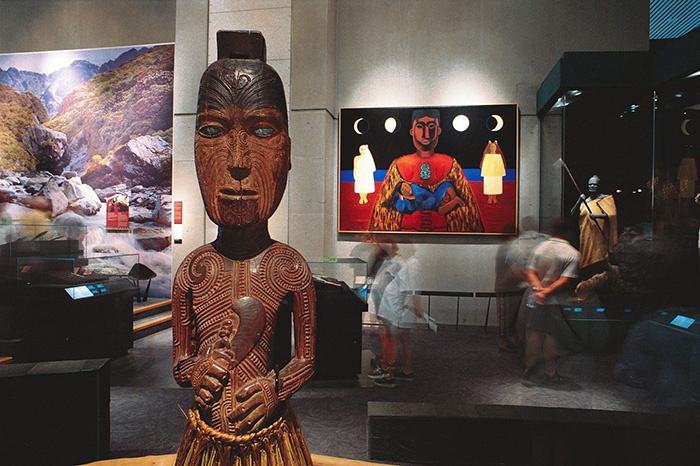 Our guide really brought the stories of the people, places and taonga to life for us – and even our Maori co-founder Dean left with a deeper, richer understanding of his culture. This private guided tour offers a very special, almost sacred experience that you cannot get just by strolling the museum yourself – highly, highly recommended.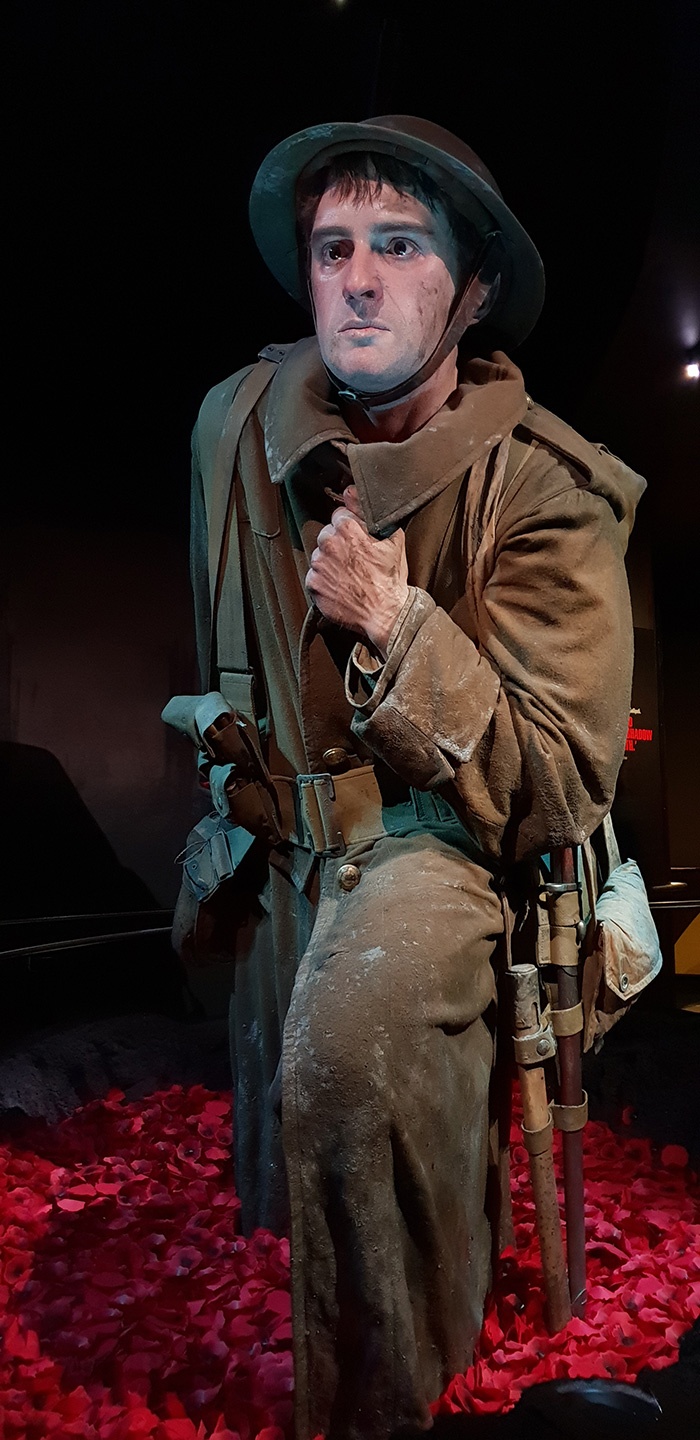 After your tour, we'd urge you to make time for the amazing Gallipoli exhibition – where all the chaos, tragedy and desperation of WWI is brought to life through life size models that have to be seen to be believed. It's vivid, visceral and unforgettable. Read more about this exhibition here.
Weta Workshop Private Tour
Weta Workshop is a world-leading special effects facility that creates the world's our finest storytellers play in. These movie magicians are responsible for some of the best scenes in blockbusters such as the Lord of the Rings Trilogy, creating weapons, props, creatures, make-up, landscape miniatures and more.

A private tour of their HQ in Wellington is a real treat - a chance to get up close and personal with the creative imagination behind your favourite films.
Our founders Dean and Alexandra, on their recent tour of Weta Workshop - great fun!
Take your time exploring the props and models, visit the real shooting stage of the popular TV show Thunderbirds Are Go and see how this world is brought to life through intricate miniatures.
See a hands-on demonstration by one of the Weta artists, explore areas normally under wraps to the public, and get up close to the five Oscars® statuettes won so far by the Weta Workshop crew.

Taste Wellington
New Zealand's culinary, café and coffee capital is heaven for foodies. New Zealand is said to have more eateries per capita than New York – and with new openings often, where the heck do you begin? A private tour of Wellington's very best spots, hosted by our partners at Zest Food Tours, is the ideal way to experience Wellington's world-class food scene.

Taste craft beer, New Zealand's finest wines, and the best coffee you'll get this side of Italy, as you dine on artisanal goodies as diverse as they are delicious. It's a feast for all the senses, as along the way you'll hear the stories behind some of our most inspiring food entrepreneurs, and discover vibrant pockets of this great city – including gourmet food markets, live music, and contemporary street art hidden behind buildings and lining quiet laneways.
Discover some of the world's best Peanut Butters down a hidden laneway in Wellington's inner city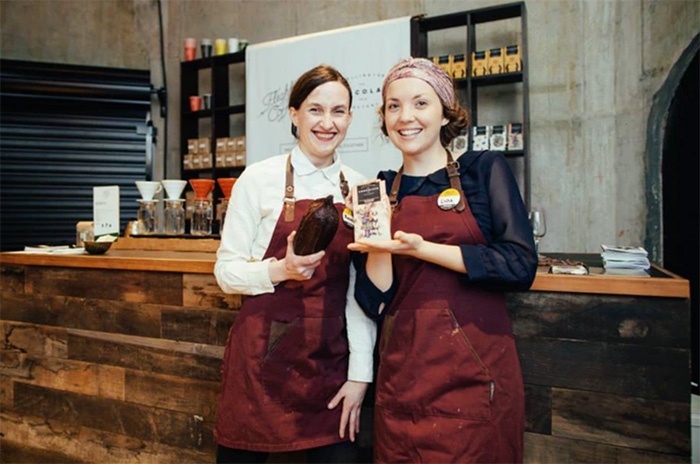 Meet the makers on a behind the scenes tour at Wellington (bean to bar) Chocolate Factory

You'll also leave your tour with a list of Zest's favourite recommended cafes, bars, restaurants, food stores and coffee roasters, to enjoy during the rest of your time in the capital.

Luxury Wellington Accommodation
Wellington has no shortage of beautiful quality accommodation. Three of our personal favourites are the Sofitel, the QT Museum and the Intercontinental.
Sofitel Wellington, opened just two short years ago, is a five-star international luxury hotel. Sofitel is a Paris-based brand, and their Wellington property embraces French elegance and savoir faire. Enjoy ultra-stylish, sumptuous interiors, plush, premium accommodation superb client service, and a great location just opposite the gorgeous Wellington Botanic Gardens. The Sofitel has a fabulous signature restaurant, Jardin Grill, resplendent with industrial-chic décor designed as impeccably as the menu. We love the terrace courtyard, with its open fire pit.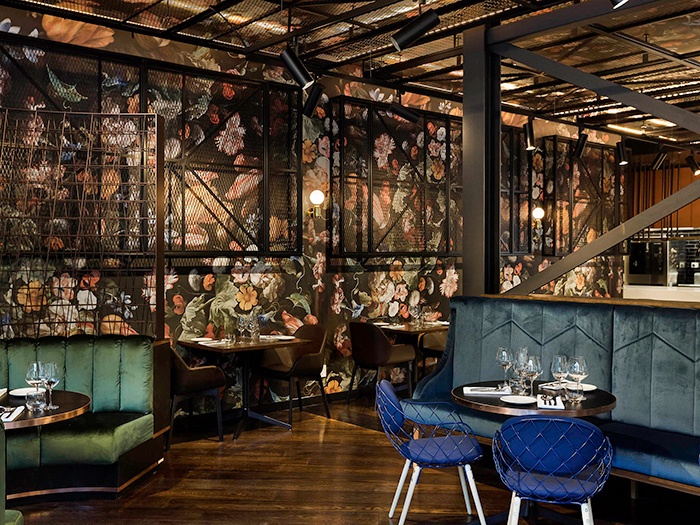 Beautiful industrial-vintage aesthetic in the Jardin Grill, with elements inspired by the historic Wellington Botanic Gardens


QT Museum Hotel - what we would describe as a design hotel - is home to New Zealand's largest privately-owned art collection. The interior walls host a curation of both high and low-brow art, while the exterior walls are engulfed by vines. We love the QT's harbourside location, and the hotel offers two contemporary restaurants – Hot Sauce (Asian-inspired cuisine and cutting-edge cocktails) and Hippopotamus. If you stay here, make time for the degustation dining experience or a High Tea. A fabulous accommodation for the modern traveler.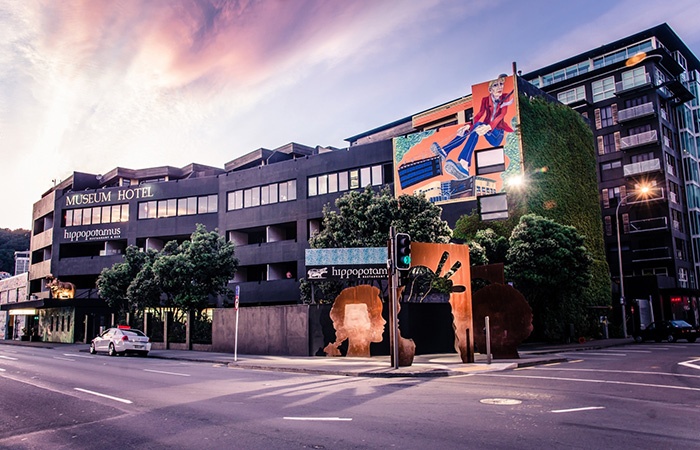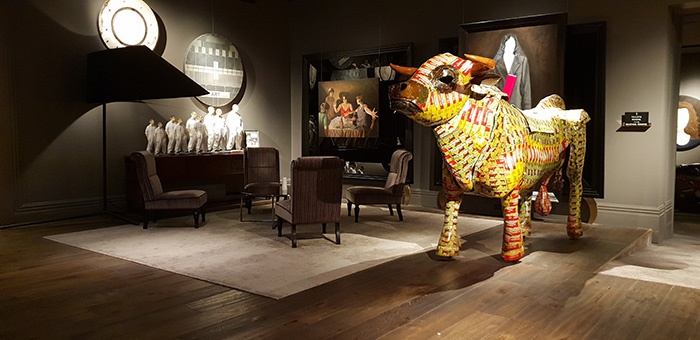 The most eclectic curation of modern art is on display at QT Museum Hotel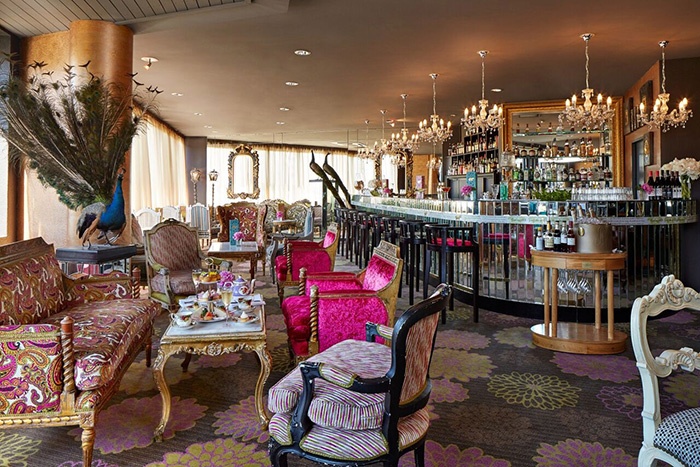 QT's flagship restaurant, Hippopotamus


The five-star Intercontinental Wellington is located just a 3-5 minute walk from Lambton Quay shopping and Queen's Wharf harbour waterfront, and offers everything you'd expect of the Intercontinental brand. Your plush quarters can offer excellent views across the Wellington Harbour and a lovely whirlpool bath, complimentary refreshments and included breakfast. Your dining options here include two high-end restaurants, and a stylish bar in the lobby. There's also (as there is at Sofitel and QT Museum) a gym with a spa, a sauna and an indoor pool.